These are some of my Hobo Books … Great books ask any questions you have.

Hobo CookBook
---
Hobo Books
FROM CAMPFIRES TO COOKSTOVES.
A Blend of HOBOS & HOBOS at Heart. Printed for the HOBO FOUNDATION in Britt, Iowa.. Hard Cover – 3 Ring Binder. VG CONDITION…….136 pages PLUS Cooking Tips.
$17.49 includes shipping and handling! (pay with a donation)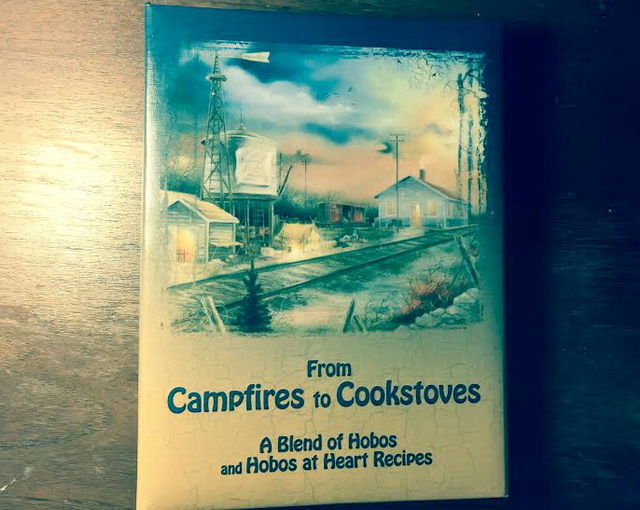 The book was first published in 2017 and describes the adventures of the author as he travels under the disguise of a hobo for over a year, keeping a detailed journal of his experiences and the lingo he learns along the way. Their journey begins in Tampa Florida and concludes in Louisville, Kentucky, but he also passes through California, Nevada, Montana, Utah, Wyoming, and Texas. Throughout the course of the book, the author manages to conceal his true identity and befriends and interacts with many true hobos, which he travels with and acts as an apprentice to.